Experience Advent
Christmas is here! At least, the retail side of the season is well underway. During December, Cascade is preparing our hearts for Jesus' birth by following the ancient practice of Advent. Join along on Sundays and throughout the week. We'll have a handy guide that you can take home to help make Advent a part of your family's season. Make sure you pick one up this Sunday!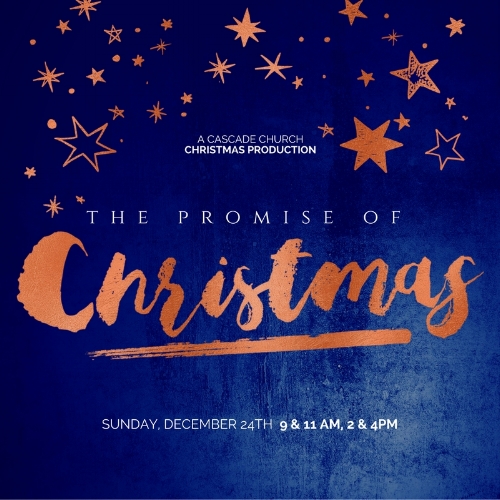 Experience Advent: Love
Christmas Eve culminates the Advent Season! Enjoy this very special service as we discover the promises of God, and the fulfillment of those same promises in the birth of Jesus...a wonderful expression of His great love for us.